Navigation:
Sort by:
View Artwork:
Herdsman
oil on wood, 10x10"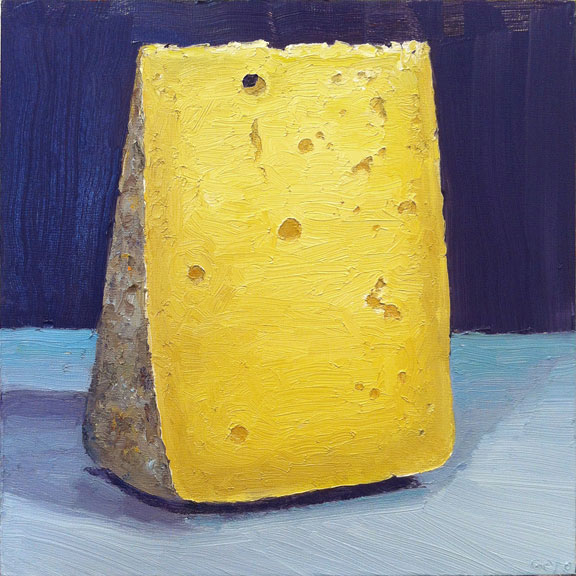 Herdsman from Cherry Grove Farm in Lawrenceville, NJ

Raw cows milk, with flavors similar to a mild gouda that I was attracted to this tasty cheese for it's holes! It's true; few cheeses have had holes to paint!

Here's the description from the maker: "A tomme style cheese made with raw milk, Herdsman is our most popular "all-purpose" cheese. It's mild, nutty flavor and great melting qualities make it a favorite for snacking, grilled cheese, mac & cheese, and as a burger topping. This natural rind cheese is handcrafted throughout the entire milking season and aged in our caves for a minimum of 3 months."
Country of Origin: USA, New Jersey
Availability: sold