Navigation:
Show Series:
Sort by:
View Artwork:
Appleby's Cheshire
oil on wood, 12x12"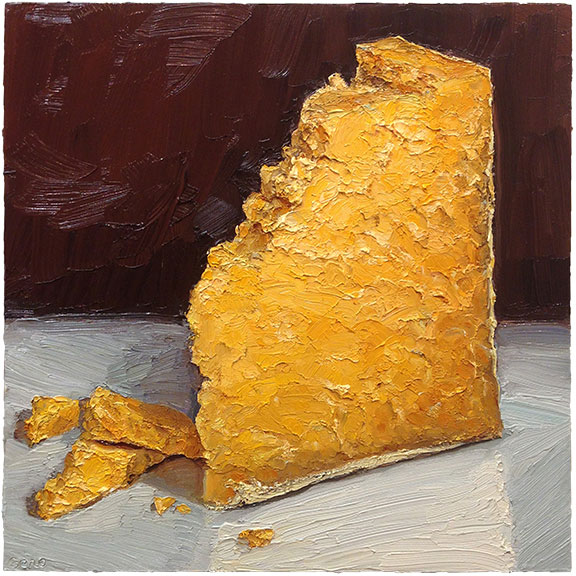 From the Cheese Portraits series.
This is even older than the most famous English cheddars (found at Culture Magazine): "Production of Cheshire by the Appleby family takes place at Abbey Farm at Hawkstone in Shropshire, England. Mentioned in the Domesday book of 1,086, Cheshire is England's oldest named cheese and quite probably was made by the Romans 1,000 years earlier."

So this very old cheese is only handmade by the Appleby's family and therefore it's as unique as the remarkable creamy flavor of milk yet zesty citrus feel. I loved it and it's rich colorful body.
Origin: UK, England
Availability: sold
Items Available for Purchase: