Navigation:
Show Series:
Sort by:
View Artwork:
Testun al Foglie di Castagno
oil on wood, 10x10"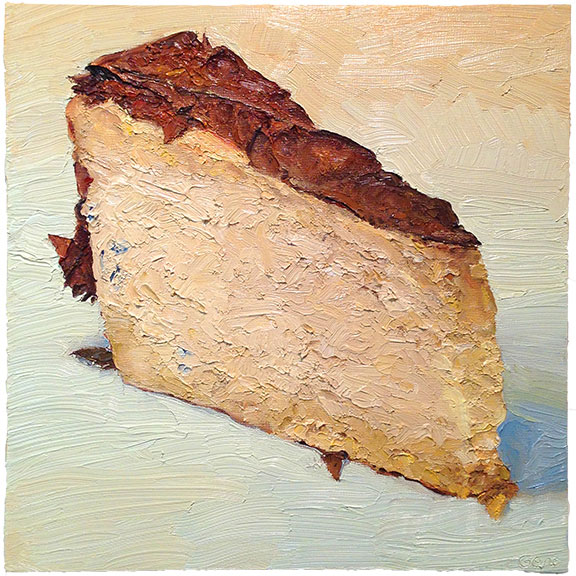 From the Cheese Portraits series.
This beautiful "mountain cheese" comes from Piedmont, Italy and is made by Beppino Occelli supporter of the Slow Food Movement.


It has an intense rich sweet flavor that makes you realize you are tasting something special, a rare treat that should be special occasions. This somewhat firm goat cheese has a caramel scent with a soft rind that's aged in fresh chestnut leaves. The texture is just creamy enough to be like fudge. It is just a little messy, enough to leave evidence on your fingers that you just indulged in something you probably didn't deserve.
Origin: Italy
Availability: sold
Items Available for Purchase: