Navigation:
Sort by:
View Artwork:
Conundrum
oil on wood, 8x8"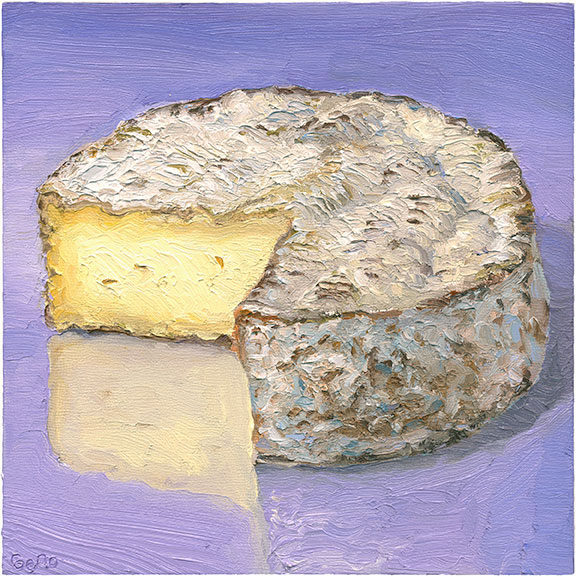 I recently found this incredible wheel at the Reading Terminal Market, in Philadelphia. "Conundrum" is made by Meadowood Farms located in Cazenovia, NY.

One of my favorite cheesemongers, Zeke, convinced me I needed to paint this cheese; the rind is too beautiful not to! I could not disagree. It was easy to buy a whole wheel of this rarity-in-my-neck-of-the-woods. It's incredibly flavorful yet mellow and heavinly-creamy after sitting out for several hours - as a good model.

As I later discovered, there's a story here. This beautiful cow's milk cheese was aptly named for the fact that it's a mistake. It was intended to be a paglierina style but it didn't turn out as expected- though delicious nonetheless.
Country of Origin: USA, New York
Availability: sold
Items Available for Purchase: