Search Results
Navigation:

---

View Results By...
Series:

All (9)
Cheese Portraits (9)

Sort by:
View Artwork:

---

Return to...
Series:
Seastack
oil on wood, 10x10"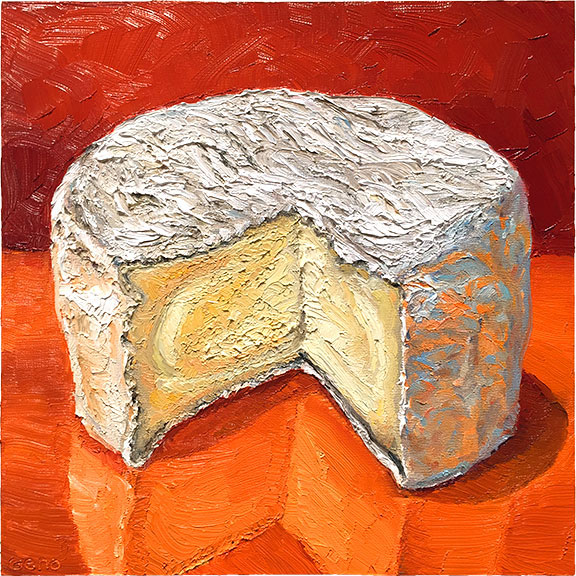 Dylan Stanfield the head cheesemaker at MT Townsend Creamery in Seattle, WA sent me this among some of his other delicious creations. His accomplishments with this one are apparent the moment you taste it at room temperature. After posing as my model, this was such a buttery indulgent reward to a work day. I chose to go with orange, since the cheesemaker appears to be a ginger ;) plus, I wanted to add it to previous two cheese of his I painted, which one is red, one is blue.

From their website:

Named for the famous rock formations along Washington's coastline, Seastack offers complex earthy flavors with distinct beauty. As it ripens from the outside inward, the ripened areas develop an earthy, garlic flavor, while the less ripe interior maintains a bright citrus flavor and a firmer texture. It is dusted in vegetable ash and sea salt to enhance its visual and culinary appeal.
Country of Origin: USA, Washington
Price: $600