Navigation:
Show Series:
Sort by:
View Artwork:
Aged Chelsea
oil on wood, 10x10"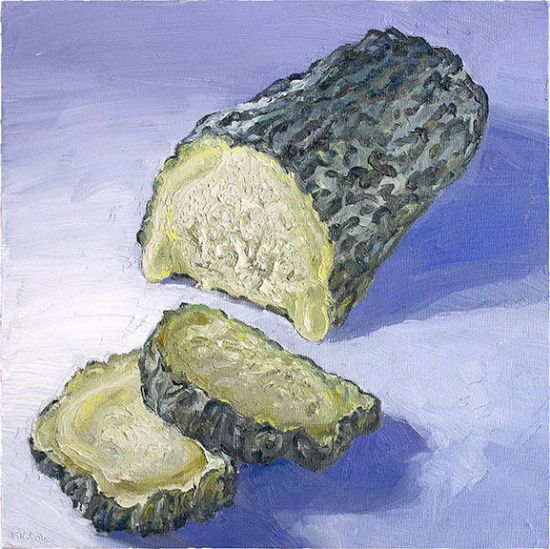 From the Cheese Portraits series.
From the famous Zingerman's in Ann Arbor, Michigan, I am so happy to add another #cheesemap state!

From Zingerman's Creamery site:
"Inspired by the much beloved cheese from the Loire River Valley in France, the Aged Chelsea is a mold ripened goat log coated in edible vegetable as he. The ash helps draw moisture to the cheese's surface, developing a well-balanced flavor while providing an appealing grey exterior. At room temperature, the Chelsea oozes richness and its creamy , spreadable texture releases the naturally mental flavor of the goat milk."

According to a traditional French rural legend, if you cut the smaller end of the Bûche (log) first, the goat whose milk was used to make the cheese will dry up. So, for the sake of our farmers, please start at the larger end!"
Origin: USA, Michigan
Price: $600