Navigation:
Show Series:
Sort by:
View Artwork:
Lancashire Bomb
oil on wood, 10x10"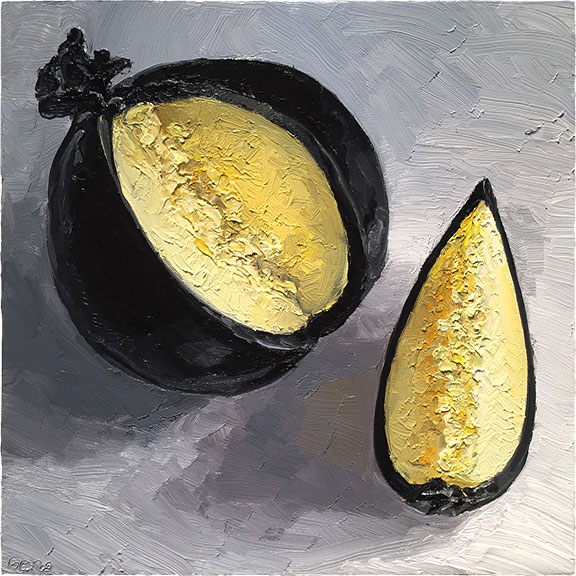 From the Cheese Portraits series.
This "Lancashire Bomb" 💣 was just too fun to resist! This balloon-like, shiny black hand wax-dipped ball of creamy cheese comes from North West England. It's hand-made by the Shorrock family for generations and weighs about a pound.
When I saw it in a store, around the winter holidays, I had to pick it up. OK maybe I have to adjust my online dating profiles, because I think I may have a thing for shiny black covered things ;) haha. The black wax is sexy and the cheese is herbaceous as promised on the attached label booklet which also claimed it's the first time to be imported into the USA. I really think more cheese should be blowing ball shaped, don't you?

Origin: UK, England
Availability: sold
Items Available for Purchase: