Navigation:
Sort by:
View Artwork:
Alpha Tolman
oil on wood, 16x12"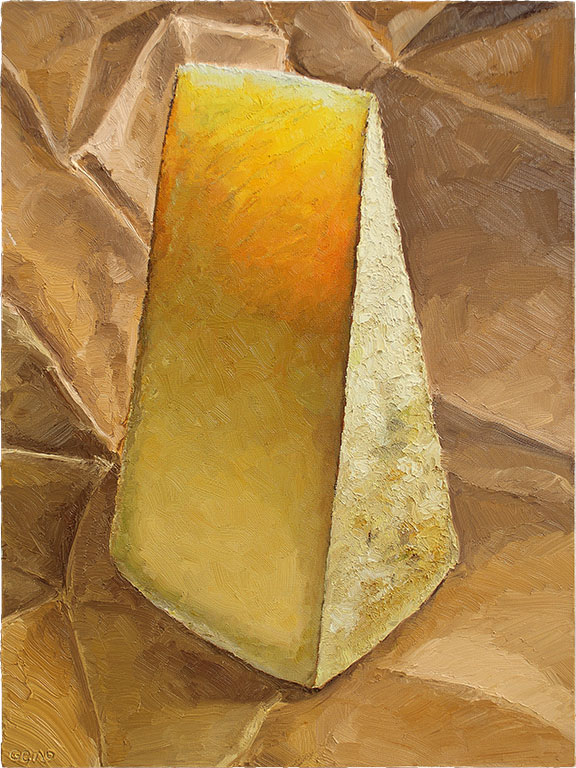 Named after a local philanthropic dairy farmer who built the Greensboro library in 1900, and the grandson of one of the towns original settlers, this cheese is another great memorial to Vermont's roots. You can't help but imagine you taste their since of history, like in most of what they produce at Jasper Hill Farm. When I look up this one, I noticed it often compared to Appenzeller and recalled that cheese portrait which deliciously glowed. I already knew the long, tall beauty of a wedge that was sent to me needed to be vertical, but the glow was an option I couldn't resist. If you could taste "glow" it would be like this cheese.

As found at cheeseandchampagne.com ( @curdwise ) :
"Alpha Tolman's label promises to deliver a rich, meaty, buttery flavor. I must have purchased a chunk from a younger wheel, however, because I got the sweet notes of sun-washed hay in springtime."
Country of Origin: USA, Vermont
Availability: sold
Items Available for Purchase: