Search Results
Navigation:

---

View Results By...
Series:

All (2)
Cheese Portraits (2)

Sort by:
View Artwork:

---

Return to...
Series:
Maytag Blue
oil on wood, 12x12"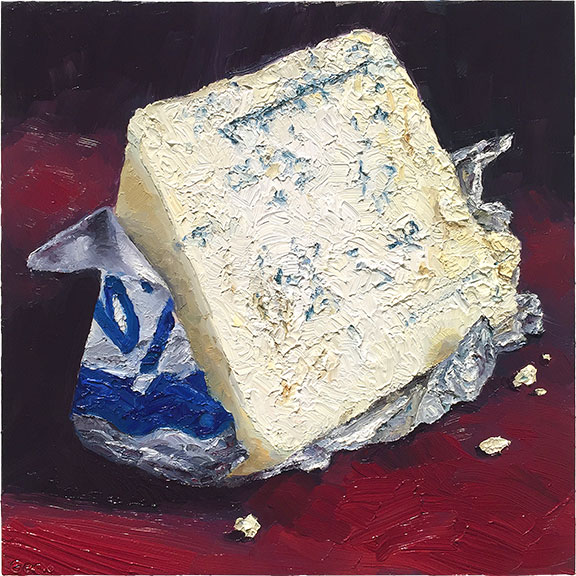 The creators of this cheese, Frederick and Robert Maytag, are brothers and also grandsons of the inventor of the washing machine. Their father started a dairy farm as a hobby, raising Holstein Cows in Newton, Iowa. In 1941, they discovered that food scientists of Iowa State University developed a process for making blue cheese from homogenized milk. This American Blue modeled after Roquefort, has been made by hand, virtually the same way ever since.

It's safe to say Maytag Blue is one of the most popular, wide-spread blue cheese brands found in America. It seemed way over due for me to paint it when I saw it in the beautiful cheese counter at Downtown Cheese, at the Reading Terminal Market.

Country of Origin: USA, Iowa
Availability: sold
Items Available for Purchase: