Navigation:
Show Series:
Sort by:
View Artwork:
Charloe
oil on wood, 10x10"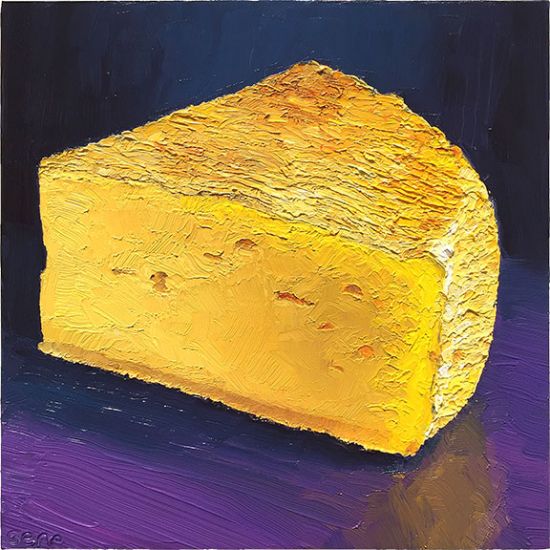 From the Cheese Portraits series.
I'm pleased to finally have an Ohio cheese portrait completed. I'm especially happy that it's made by a friend, Brian Schlatter, that I met the very first time I attended the American Cheese Society's annual conference, back in 2012. At the next year's conference , Brian's semi-soft washed rind beauty won an award! , Brian's moved around and expanded his cheese making knowledge abroad and in the US but was helpful getting a gorgeous wheel to paint, thanks to the folks at Canal Junction.

Named for the little town of Charloe. This town was a boom town during the canal era. It was also home to the Charloe Indians and housed the counties first court house.


"Charloe" was developed to be similar to Gubbeen cheese from Gubbeen Farms in Cork, Ireland, which is where Brian had spent some time working. It is an aromatic cheese that has a touch of a peanut flavor that lingers at the end. It is a raw cows milk cheese that is aged 60 days. They make the cheese right on the farm where the cows are milked.

Origin: USA, Ohio
Price: $600