Navigation:
Show Series:
Sort by:
View Artwork:
Dark Moon
oil on wood, 8x8"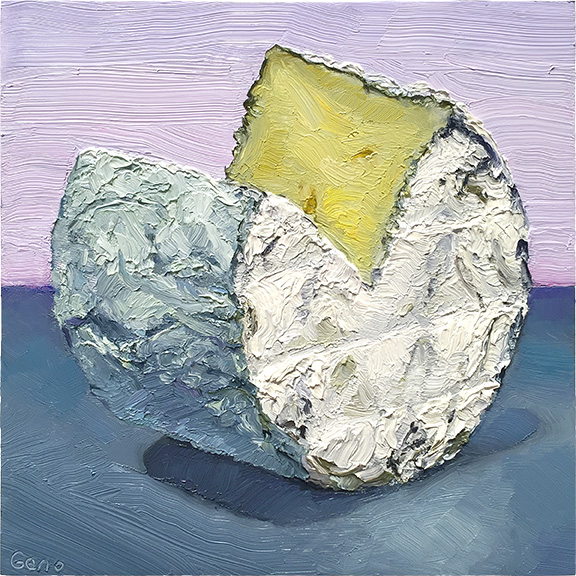 From the Cheese Portraits series.
Made with fresh cow's milk and cream from neighboring Marin County dairies, this is a new triple-cream petite brie with hand-coated vegetable-ash rind. The cream makes the inside super rich and delicious and the ash adds to a very elegant rind for this little 4 ounce wheel.

It's made by Marin French Cheese, in Petaluma, California. It seemed appropriate to me, this being from the Bay Area, that I indulge in some Wanye Theibaud mode, aesthetically. I've always been a fan of his work, and often my food art gets described within a context that includes this master, which is always flattering.


Origin: USA, California
Availability: sold
Items Available for Purchase:
Animated Painting Progression: