Navigation:
Show Series:
Sort by:
View Artwork:

Jeffs' Select Gouda Wedge
Jeffs' Select Gouda Wedge
oil on wood, 8x8"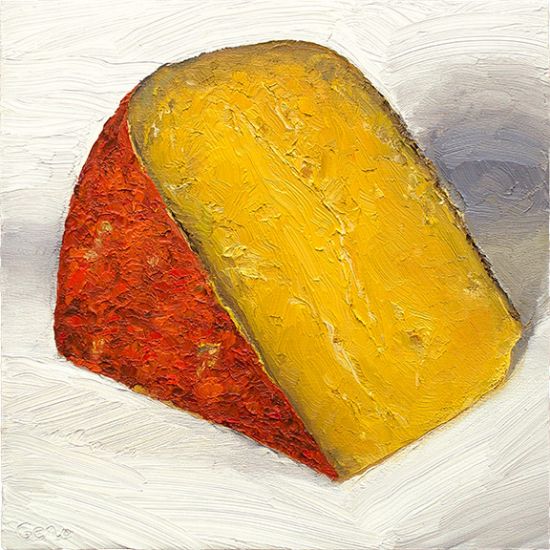 From the Cheese Portraits series.
This is the 2016 Best in Show (tied for 3rd) winner from the American Cheese Society annual conference. Essentially, this tied as the third best cheese in North America, ranked above more than 18 Hundred entries.


I was fortunate to have received an entire 9 lb wheel of this incredible Gouda! It's SO delicious, nutty and with the most perfect mouth feel of gratifying as perfect fudge. It's especially handsome to paint, with its annatto-rubbed rind that glows ambers and crimson which shines here is in the white ribbon colored background . For more info on this cheese, see my other painting "Jeffs' Select Gouda".

Origin: USA, Wisconsin & Minnesota
Availability: sold
Items Available for Purchase: