Navigation:
Show Series:
Sort by:
View Artwork:

Grafton Village Cheddar in Dome
Grafton Village Cheddar in Dome
oil on wood, 18 x 18"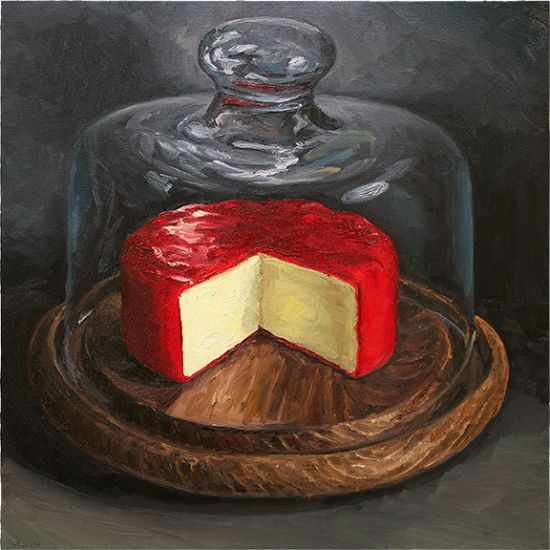 From the Cheese Portraits series.
This red waxed wheel of raw milk cheddar from Grafton Village in Vermont was the perfect model for my cheese dome. I had bought this dome a while back with plans to paint it with the perfect wheel under it's clear cover. It was fun to paint the nearly invisible glass dome. The dark background was necessary to see the subtle glass reflections and delicate edges and that only made this sexy red wheel glow all the more.

Like most paintings that have so many details, I had to paint this one a bit bigger. The actual wood base is slightly warped so I was fighting with my instincts to paint it accurately and paint it as a more perfect eclipse. I think I settled somewhere in the middle which is good; gives me an excuse if all these circles in perspective are not exactly perfect. Best of all, the cheese was preserved perfectly under the dome. There was no drying and it was incredible to eat after ten hours under my scrutiny.
Origin: USA, Vermont
Price: $1,500
Additional Image: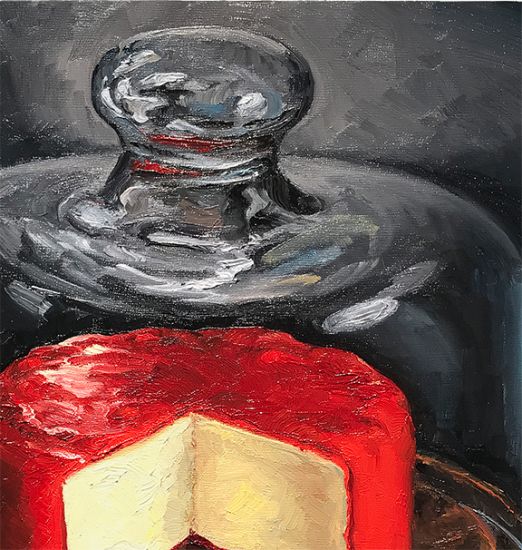 Detail View: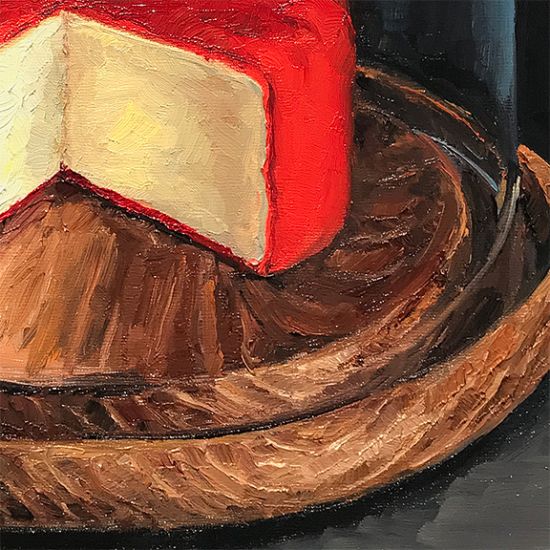 Animated Painting Progression: