Navigation:
Show Series:
Sort by:
View Artwork:
Barren County. Bleu
oil on wood, 10x10"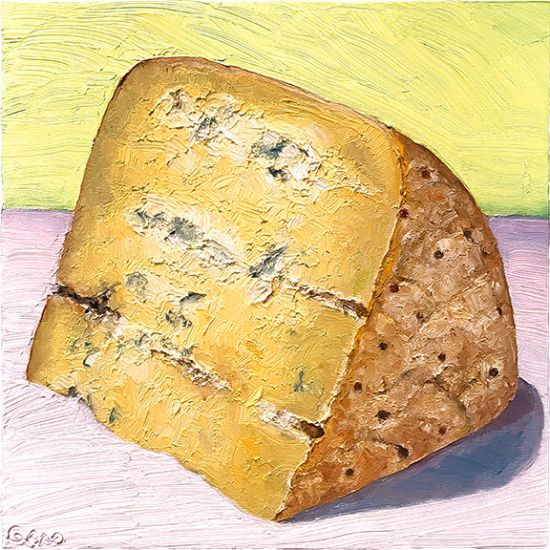 From the Cheese Portraits series.
Named after the county where Kenny's Farmhouse Cheese makes its magic, this particular blue is cheddar based and aged for at least 5 months, which explains why it's both deliciously mellow and earthy. They describe their rich cheese to be "accessible, with fruity cheddar notes as well as mushroom and forest floor.... with a fudge-like depth" and all that is dead on, if not slightly modest.

This funky Kentucky cheese is from cave country USA, just down the road from Cave City, KY and Mammoth Cave National Park. So this blue cheese is seriously cave aged and looking at it, my eyes turn to cartoon hearts.
Origin: USA, Kentucky
Price: $600
Detail View: