Navigation:
Show Series:
Sort by:
View Artwork:
Death & Taxes
oil on wood, 8x10"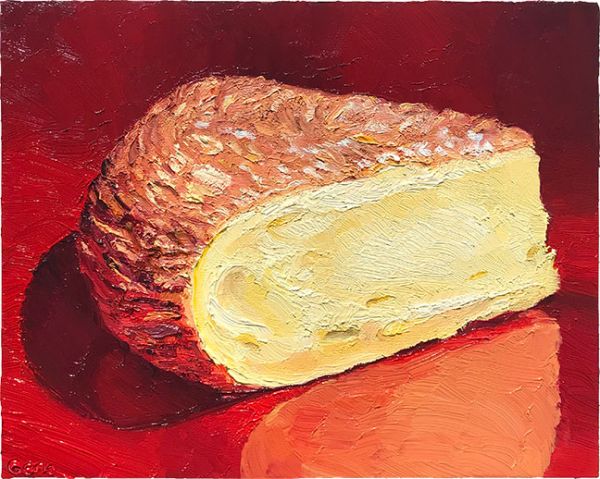 From the Cheese Portraits series.
Seana, the generous cheesemaker and co-owner of Bleating Heart Cheese, in Tomales, California sent me a wonderful care package! A wheel of this beer washed organic pasteurized jersey cow milk cheese stood out to me. This pink-orange rind and fudge creamy paste was so alluring to me. Cutting it, straight from the fridge mind you, was actually like putting my knife into fudge on a hot day. The buttery, flavor is pure bliss.

They quote Benjamin Franklin on their site: "in this world nothing can be said to be certain, except death and taxes" but they add "some things are certain to make you happy: beer and cheese!" and I can't agree more.

Origin: USA, California
Price: $600
Detail View: