Navigation:
Show Series:
Sort by:
View Artwork:
Cheshire Wedge
oil on wood, 10x10"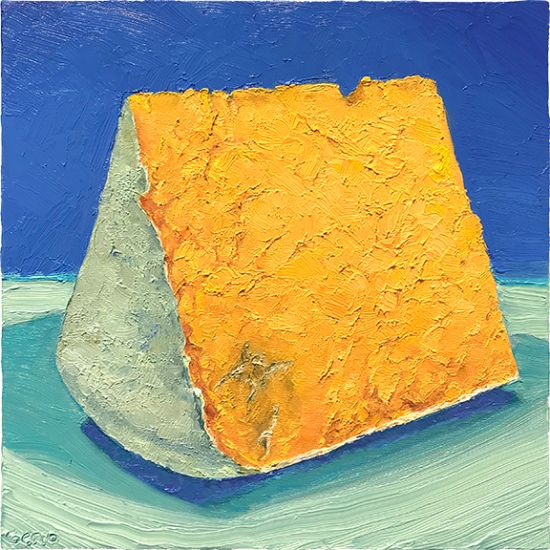 From the Cheese Portraits series.
I loved revisiting this beautiful crumbly cow's milk cheese, kissed with a blush of annatto added to the milk that gives it a perfect fairy tale color.
Knowing I would soon get to meet the makers of this delight, on the Cheese Journey's Somerset tour, I wanted to revisit the subject for a second cheese portrait; the last was several years ago and long gone. The wheel was freshly cracked open for me at DiBruno Bros. in Philadelphia, and I was struck with the fresh peach coloring of the paste and immediately thought of the whimsy of Maxfield Parrish's paintings; hence the color scheme chosen.

Origin: UK, England
Price: $600
Detail View: