Navigation:
Show Series:
Sort by:
View Artwork:
Anadama Miche
oil on wood, 16x16"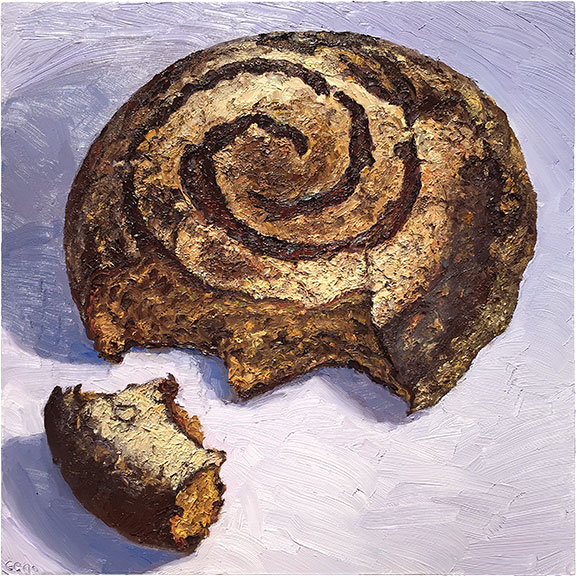 From the Bread series.
I finally got a chance to paint a bread by Alex Bios - the rising super star of the baking world (and food world in general). Alex is clearly an artist/baker, experimenting and adapting beyond traditions and restrictions that bakers often cling to. He is a big part of why Fork Restaurant and High Street on Market are nationally recognized. Alex even was a finalist for a 2015 James beard Foundation award.

I ran into him outside of High St and when I asked him which bread he'd want me to paint most, he offered this. Anadama Miche (made with molasses and cracked corn) is his take on traditional New England bread from the fishing villages of Massachusetts, where he's from.

It's a beautiful bread with subtle color shifts in the crust that are nearly undefinable to me. I had SO much fun painting this loaf, I realized it was 1:30 am by the time I had finished. I took some home from the studio and had some toasted with butter. Satisfaction is an understatement.
Origin: USA, PhiLADLPHIA
Availability: sold
Items Available for Purchase:
Additional Image: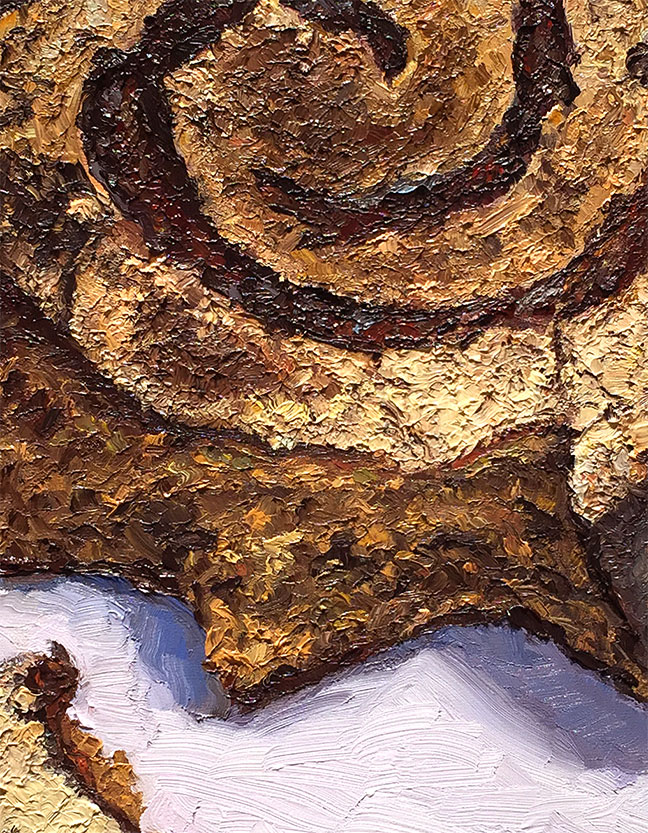 Animated Painting Progression: