Navigation:
Sort by:
View Artwork:
Cut Baguette
oil on wood, 20 x 10"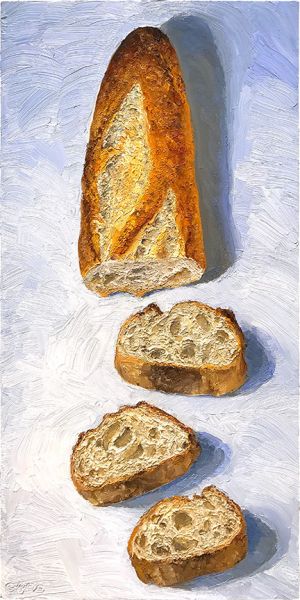 I chose to revisit the baguette as my reliable subject, like an old friend, because I was really in the mood to paint bread. Impatient as always, I quick stopped into my local bakery, La Colombe in Fishtown, and thought it was about time to paint the stellar baguette, deemed by many to be the best in Philly, from John McGrath. Not only is John a talented young baker, but he's also one of my favorite goofballs to follow on instagram :)

Trying to keep it new I wondered how I would fit the long bread onto the longest painting surface in my studio... and my bread knife provided the solution.
Origin: Philadelphia, pa
Price: $900
Detail View: