Navigation:
Show Series:
Sort by:
View Artwork:
Old-Fashioned Glazed Donuts
oil on wood, 12x12"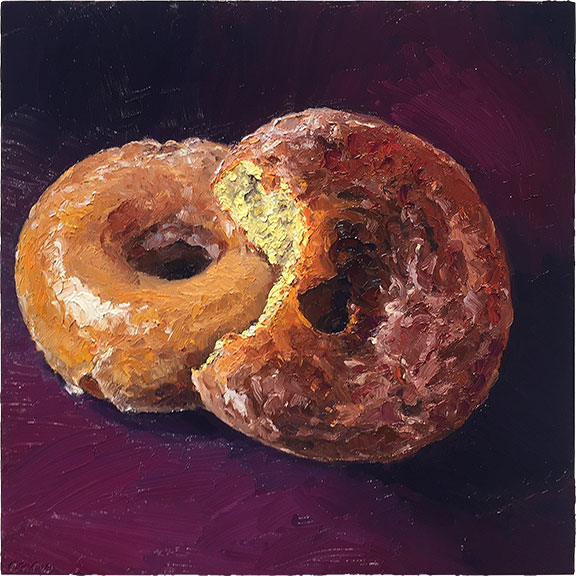 From the Donut series.
I enjoyed a fun painting session with this pair of handsome glazed donuts. I stopped in at my local Federal Donuts shop and picked these, for their shiny surface. It took a lot of control to only take the ONE bite - until I was finished, that is. I also loved the glow that happens on account of the dramatic angle of the light.
Origin: USA, Philadelphia
Price: $800