Navigation:
Show Series:
Sort by:
View Artwork: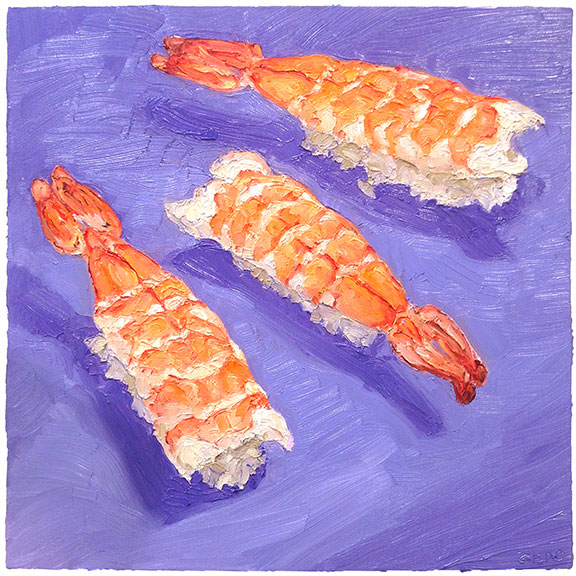 From the Sushi series.
Ebi: cooked shrimp, rice

Another painting from my lunch at Zento. I had been wanting another composition with multiple peieces. Ebi is a traditional sushi offer that I always found interesting with it's pattern and color. I may still revisit it though becuse I really enjoyed painting them.
Origin: Zento
Price: $800.00