Navigation:
Show Item Type:
Sort by:
More Items:
Related Items:
Bananas print
ink on paper, ready to frame: image 7x9", matte 11x14"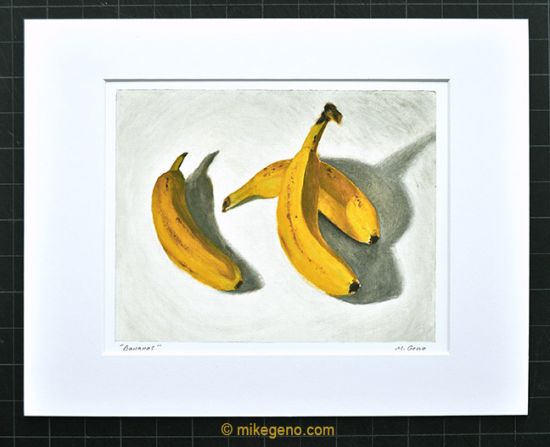 Catalog Number: 3b
Item Category: Prints
This print is available after posting a photo of one of my very earliest paintings on instagram.
That's right, I painted this in my first ever painting class, back in 1990! I didnt expect to make a print of it, but it was requested a few times so I thought making it available here made sense.
Price: $50
Additional Images: