Navigation:
Show Item Type:
Sort by:
More Items:
Related Items:
Mini Meats Tryptic (3 framed paintings)
oil on wood, -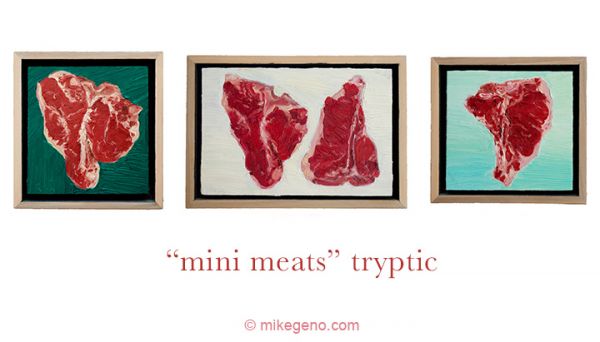 Catalog Number: MMT4
Item Category: Older Paintings
I think these three little meat paintings look great together. So if you are interested in all 3, before any of them sell, this tryptic is available for $500, that's a great price!

Please see the individual listings for larger images, views and info.

*I will be fair, and this will only be available before any of the individuals sell.
Price: $500