Navigation:
Show Item Type:
Sort by:
More Items:
Related Items:
Bunny Painting 2
oil on wood, 6x4"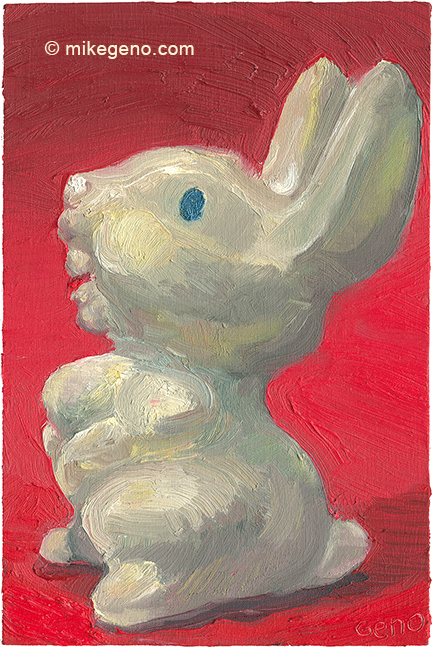 Catalog Number: B2
Item Category: Older Paintings
This small oil painting is of a vintage Gurley brand wax novelty candle I found in a thrift store and fell in love with the shape. I really enjoyed painting it but it didnt fit in my current website group. It's painted on a postcard sized panel of wood.

I enjoyed it so much I painted it twice, creating a nice conversation between them. They look great together.
Price: $100
Additional Images: