Navigation:
Show Item Type:
Sort by:
More Items:
Related Items:
Bacon Shower Curtain
Vinyl, 66"x77"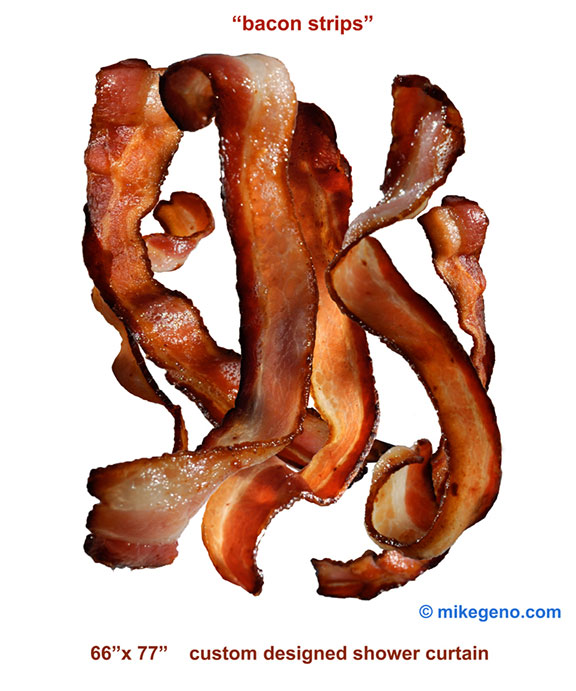 Catalog Number: BSC01
Item Category: Shower Curtains
This is a custom designed vinyl shower curtain with an original image of cooked bacon fused directly into the vinyl. I've used one for a couple years now and it holds up wonderfully long-term. Wrinkles and creases from being shipped folded, come out in a short time.

This is the perfect gift for vegans and carnivores alike!!!
Price: $50
Additional Images: