Navigation:
Show Item Type:
Sort by:
More Items:
Related Items:
Porterhouse Etching
ink on paper, 8x10"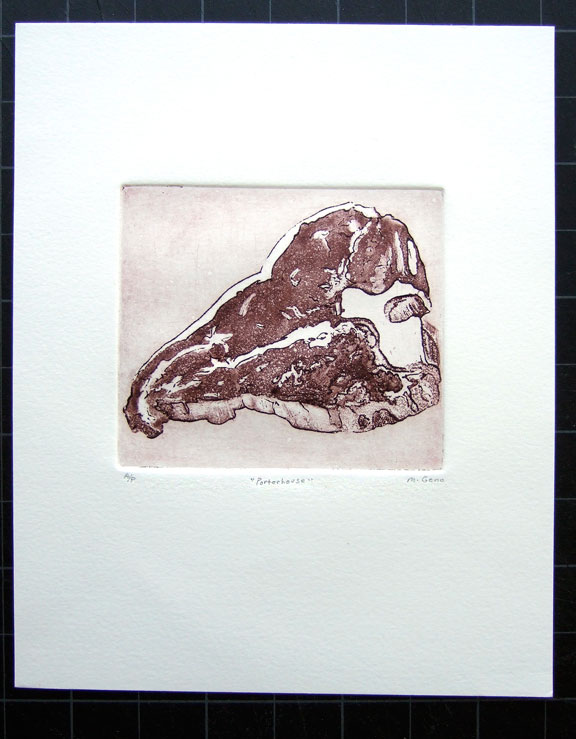 Catalog Number: PHE01
Item Category: Prints
This signed etching is an original hand-pulled etching/aquatint of one of my favorite subjects; MEAT!

This is the last remaining: "A/P" artist proof prints remaining from a small group I printed for an exchange project. This signed etching is the result of invested time developing the copper plate which included multiple layers of texture and color.

Image size is 4.25 x 4.75" on 8x10" archival Somerset printmaker paper.
Price: $80.00
Additional Images: