Navigation:
Show Item Type:
Sort by:
More Items:
Related Items:
Small Ducky paining
oil on wood, 6x4"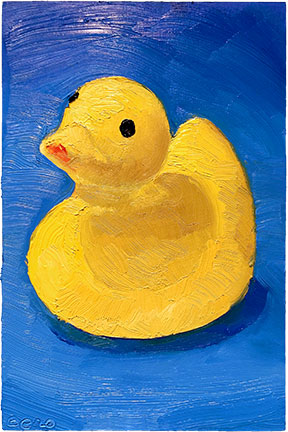 Catalog Number: D01
Item Category: Misc. Items
This postcard sized painting is the result of just having some fun, revisiting an old subject of mine. I once painted a series of rubber ducky paintings which all sold. So this rare item, is the first new ducky Ive painted in over a decade. It's painted on primed wood panel that is 1/8th " thick.

This little guy is fun.

Price: $100