Navigation:
Show Series:
Sort by:
View Artwork:
Tomme de Savoie
oil on wood, 12x12"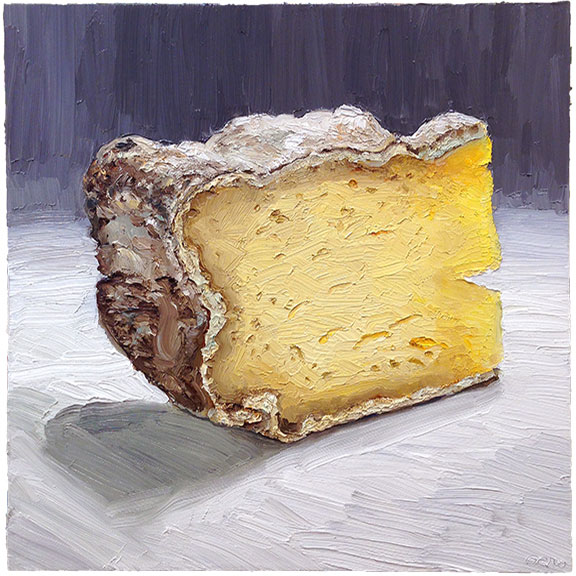 From the Cheese Portraits series.
This delicious cheese is full of character. It's a semi-firm cow's milk cheese that comes from both the French administrative department of Savoie and Haute-Savoie in the French Alps. It's earthy, nutty, and at Wedge + Fig, where I found it, they described it with words such as "hazelnut" and "meaty". Naturally that attracted me.

I love the shape of this cheese too, it's like a bouncy cartoon cloud. I decided to show off as much of the rocky rind as possible.
Origin: France
Availability: sold
Items Available for Purchase: