Navigation:
Show Series:
Sort by:
View Artwork:
Maggie's Round
oil on wood, 8x8"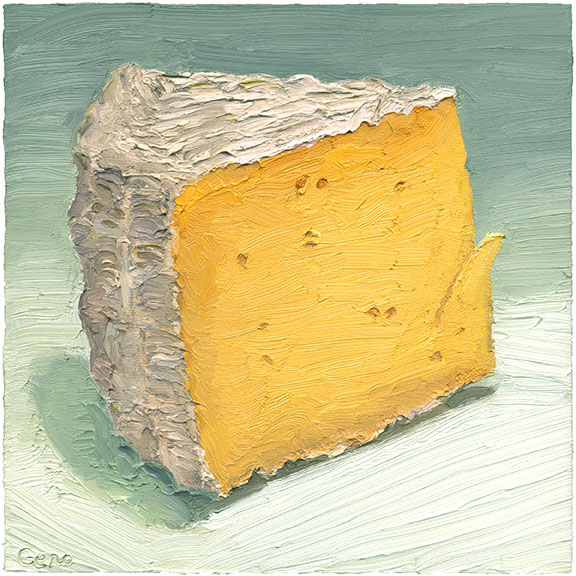 From the Cheese Portraits series.
This solid good cheese is from Cricket Creek Farm in Williamstown, Massachusetts made by a friend, Paul Lawler, that recently started making cheese there. He sent some of his new work to another friend of mine, Taneya Darlington, aka Madame Fromage. She wrote about it and shared with me some of the recent cheese gifts sent from Paul.

I love the alligator-like rind this cheese has from what's likely a beautiful basket it was made in.
Origin: USA, Massachusetts
Availability: sold
Items Available for Purchase: