Navigation:
Show Series:
Sort by:
View Artwork:
Cremont
oil on wood, 6x12"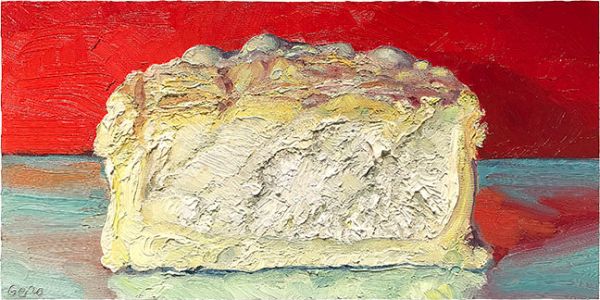 From the Cheese Portraits series.
Named for the "Cream of Vermont" this mixed milk combo of cows' milk and goats' milk is indeed an indulgent creamy treat.
Reflecting the clean beauty of Vermont Creamery's terroir, this hand sized wheel is perfectly balanced of flavors ranging from nutty lactic goodness while flirting with a hint of tangy pulse that keeps it alive in your mouth. I really dont know if I can share it with anyone. If I do, it has to be someone special; I hope they appreciate my deliberation! ha.
Origin: USA, Vermont
Availability: sold
Items Available for Purchase:
Detail View: