Navigation:
Sort by:
View Artwork:
Super Crunchy Tuna Maki
oil on wood, 12x12"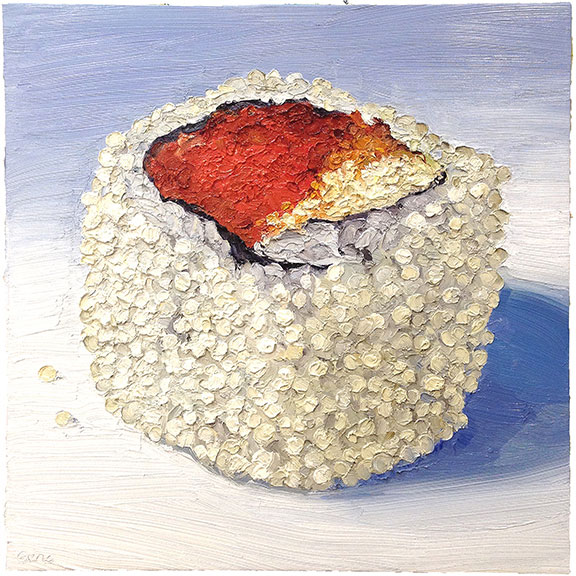 Roll: Tuna, spicy sauce, crispy shallots and tempura flakes then rolled in puffed rice balls made from king of sushi rice.

I found this in one of Philadelphia's best sushi restaurants, Zama. It was a delicious meal and I found myself attracted to this odd lil morsel. Our server explained that the roll was coated with tiny crunchy rice balls that are puffed (not fried).. I knew it would be hard to paint but it equally fun. I was impressed how radiant the Tuna was after being in my fridge overnight.
Restaurant: Zama
Price: $800.00