Navigation:
Show Series:
Sort by:
View Artwork:
Bocconcino di Langa
oil on wood, 6x6"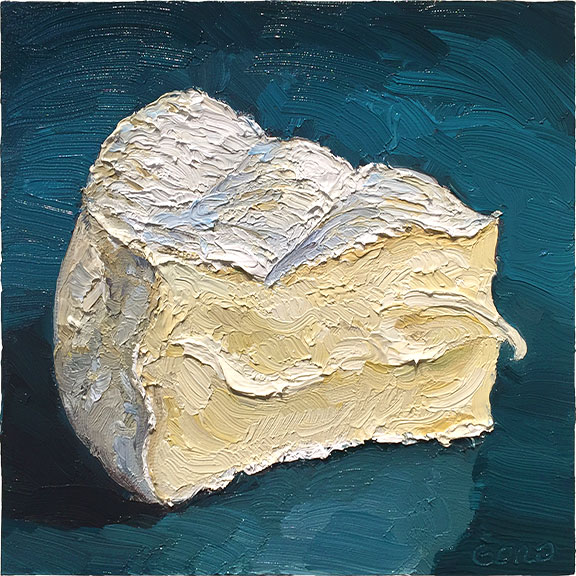 From the Cheese Portraits series.
This small cheese painting is of a wee wedge of a tiny wheel that comes from Northern Italy. It's name translates as "little mouthful" and it's such a delicious creamy goat cheese gem that fits easily in the palm of your hand. For fun, I decided to paint the smaller sized painting so it would be as cute as it is tasty.

I bought this at Eataly, in NYC when I met a special cheesemonger that handed this to me when I asked "what's great?" She told me to hold onto it a couple weeks and it would be super creamy and gooey. Well, it got lost in my cheese bin, and weeks turned to months. I was worried when I unwrapped it that it may be too ripe. It was perfect! Cutting the wedge from the wheel, the gooey paste created a cute wisp of cheese that just hung there, posing while I painted it's portrait!


Origin: Italy
Availability: sold
Items Available for Purchase: