Navigation:
Show Series:
Sort by:
View Artwork:
Cave Aged Chandoka
oil on wood, 8x8"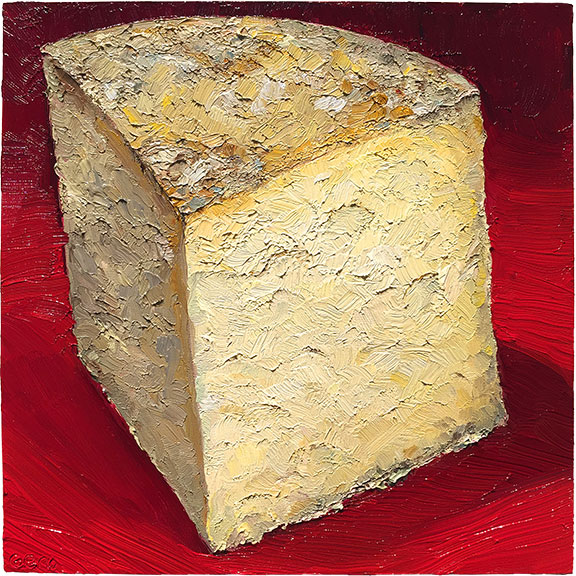 From the Cheese Portraits series.
Winner of the "Best in Show, 2nd" at the American Cheese Society's annual conference in 2015, this is a midwestern collaboration that made magic (in my opinion).

Wisconsin's LaClare Farms produced this mix of cow and goat milk cheddar. The wheels arrived at the Standard Market in Illinois where they were larded and bound in cloth to be aged around ten months. The flavor of this cheddar is incredible. It's grassy and mild and has just the right amount of cave aroma that makes your senses enjoy the history of its aging process; it feels like you are eating cheese royalty as a result. The texture is as perfect as I've ever found in a cheddar so it doesn't surprise me that it is ranked 2nd in North America, in a competitive pool of 1,779 cheese.
Origin: USA, Wisconsin & Illinois
Availability: sold
Items Available for Purchase: