Navigation:
Sort by:
View Artwork:
Virga
oil on wood, 18 x 18"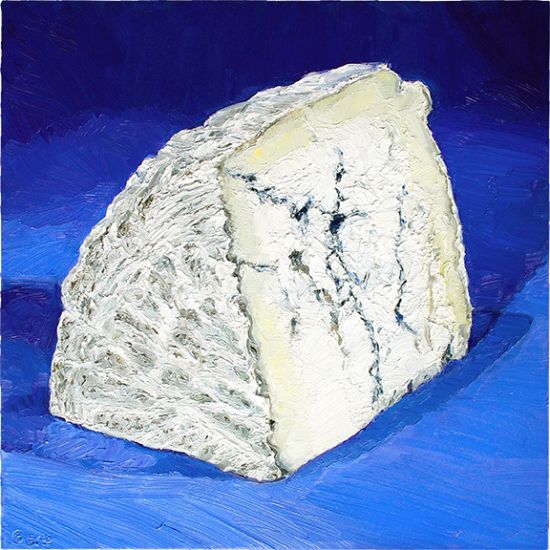 This dreamy looking god of a goat cheese is another stunning model from The Old Windmill Dairy, a farmstead cheesemaker in New Mexico. When I unwrapped this hunk, I was close to a cinematic "gasp"! I wasn't expecting it to be so beautiful. I immediately knew I needed to paint this one a bit larger because it conjured up a Greek God scenario in my head; perhaps inspired by the sculptural alabaster rind or the center ash veining appearing like a slab of precious marble?

I've been told Virga is created for the Santa Fe Opera and The Cheese Mongers of Santa Fe shop making it popular among cheese enthusiasts but a limited supply prevent it from being sold online and essentially quite a rare treat for me to have in my studio! (thanks again to Lilith Spencer who sent this to me and helping me get NM on the cheesemap!).

Wheels are made in the style of brie with a white bloomy rind. In the center there's added grape leaf vegetable ash which provides an aesthetic appeal of marble. It also keeps the center firm and from aging too fast.

When I asked about the name "Virga" I was told it refers to the rain that falls from the sky but never touches the ground. The veins of the cheese remind one of the rain you see off in the distance and the taste reminds you of the smell of that evaporated rain.


Country of Origin: USA, New Mexico
Price: $1,500
Detail View: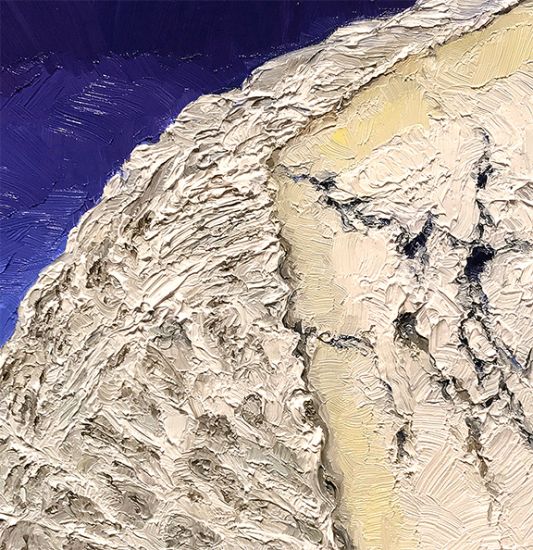 Animated Painting Progression: