Navigation:
Sort by:
View Artwork:
Cambozola Black Label
oil on wood, 8x8"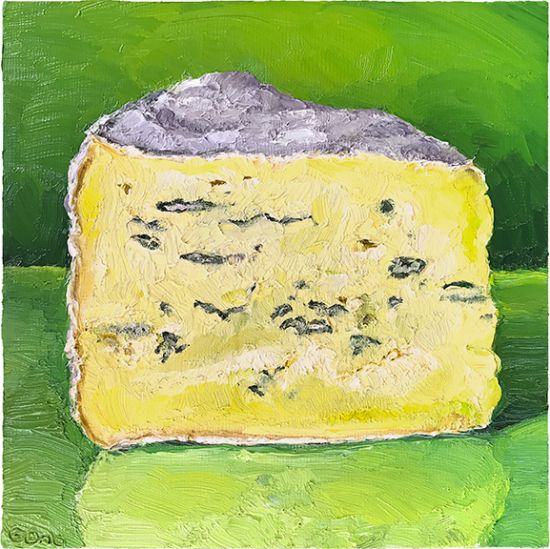 I am so glad to live in Philadelphia, a city full of great cheese counters. I'm grateful for Downtown Cheese, at the Reading Terminal Market for having a big beautiful wheel of this German treat. (Thanks Jack!)

This buttery triple creme brie laced with gorgonzola-style blue veining is from the German company Kaserei Champignon. I have painted Cambozola twice before but this commission was specifically for the "black label" version, which is cold aged longer and creamier. This formal wear version sports a beautiful gray ash colored rind that is soft as velvet.
Country of Origin: Germany
Availability: sold
Items Available for Purchase: