Navigation:
Sort by:
View Artwork:
San Simon
oil on wood, 12x12"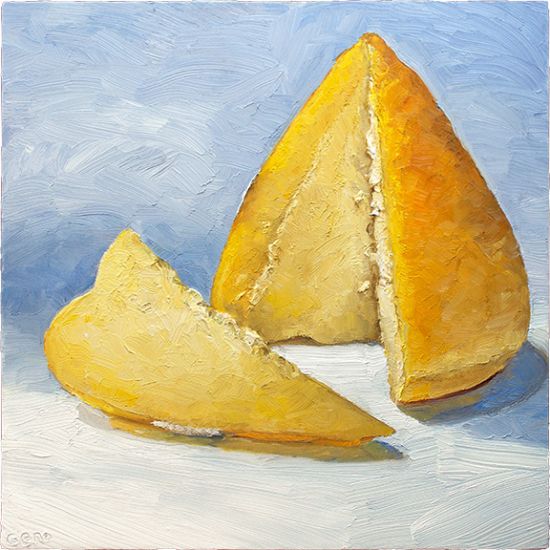 spelled "San Simón"...
This uniquely shaped cow's milk cheese is aged for around four weeks then smoked for another two weeks and comes from the small town of Sarria in of the region of Galicia, in Northeastern Spain. The light semi-soft interior is a rather delicious balance of fresh milky, buttery paste and slightly smoked flavor makes it a great snack... or in my case, a meal!

The distinctive shape, like a tear drop with a flat base, was something I always wanted to paint. I was thrilled when the cheesestork delivered a gift of this and other great international cheeses from the Atalanta corporation. Thanks guys, this is great!
Country of Origin: Spain
Price: $800
Detail View: