Navigation:
Show Series:
Sort by:
View Artwork:
Tunworth
oil on wood, 8x10"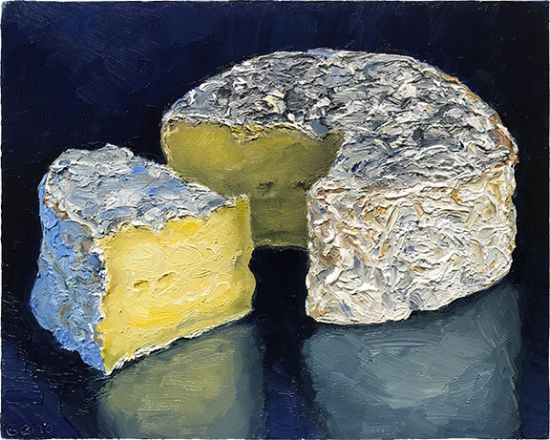 From the Cheese Portraits series.
This Camembert-styled cheese is one of the most celebrated British cheeses. It's made from pasteurized cow's milk and a direct result of the lush grazing of the English Countryside in Herriard, Hampshire. Stacey Hedges and Charlotte Spruce of Hapmpsire Cheeses, have been producing this champion of a white-rinded wheel since 2004 and have been awarded several times since.

I was happy to finally get this mushroomy, soft cheese bliss into my studio to paint. I will likely bring this along when I go on the Cheesejourney's Tour in England this coming spring and get to meet the makers! I will be gushing with thanks and praise as Ive fallen in Love with this model so easily.
Origin: UK, England
Price: $600
Additional Image: