Navigation:
Show Series:
Sort by:
View Artwork:
Garrotxa
oil on wood, 10x10"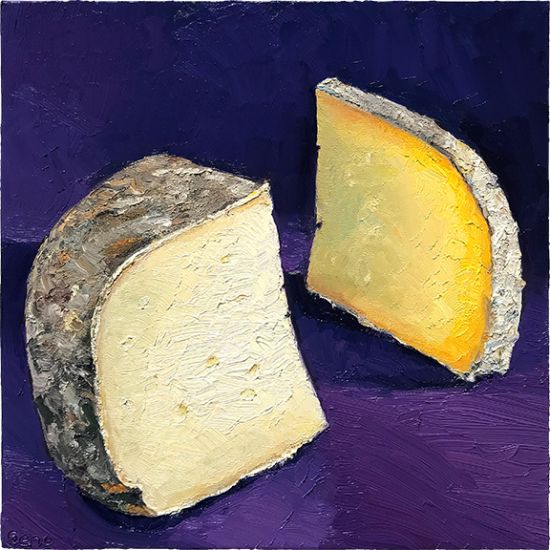 From the Cheese Portraits series.
Prounounced : "ga-ROH-cha" , this firm and bright goats milk cheese from northern-central Catalonia is a beautifully delicious subject to paint. Its white paste is covered with a thin rind of varied hues of grays and rich earth tones. The recipe almost lost, was revived in the 1990s, and is made again with small production methods.

I am grateful to discover it at this point, having no shortage of love for firm goats milk cheeses, and Spanish ones are often among my favorite. I wanted to capture the rind, the white paste and the glow of a cut piece so I decided to make this one a double portrait.
Origin: Spain
Availability: sold
Detail View: