Navigation:
Show Series:
Sort by:
View Artwork:
Shakerag Blue
oil on wood, 12x12"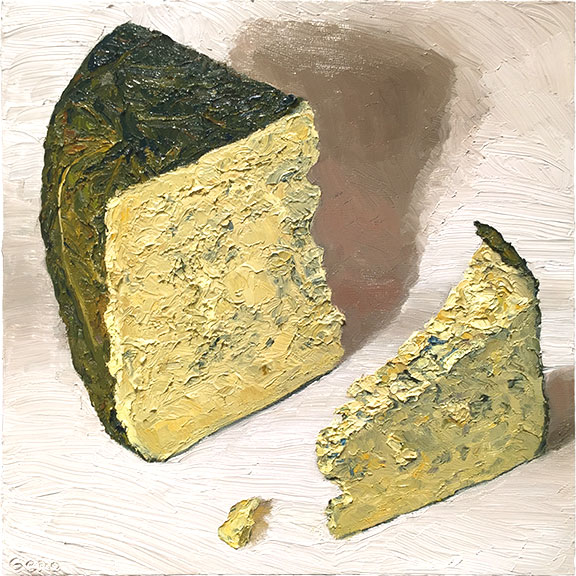 From the Cheese Portraits series.
Sequatchie Cove Creamery makes this incredible blue that has an epic flavor. The Shakerag Hollow is known for its bold history of moonshining in prohibition years. They named this bold cheese for the rumored history of the bootlegger's signal for trouble arriving as they would "shake a rag" to send warning when revenue men were on their way. Shakers is a dense, creamy sweet and tangy blue that's over all mellow yet not sleepy. It is wrapped in local fig leaves which have been soaked in Chattanooga Whiskey. It's the first legal whiskey distilled in the city since Prohibition.

It's an incredibly delicious savory bacon-chocolatey cheese with fruity balance to be addictive, if anything. I love it and loved painting it.
Origin: USA, Tennessee
Availability: sold
Items Available for Purchase:
Animated Painting Progression: