Navigation:
Show Series:
Sort by:
View Artwork:
Occelli in foglie di Castagno
oil on wood, 18 x 24"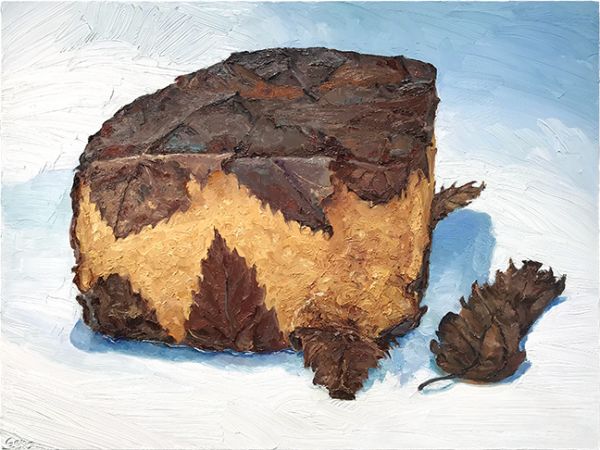 From the Cheese Portraits series.
This incredible cheese is among the most sweet and indulgent. It's produced from goat's and cow's milk depending on seasonal production and then it ages for about a year and a half. The wheels are then wrapped in chestnut leaves which add to the strong flavor of the land, as the leaves are collected in the woods around the caves they age the cheese in.

I had a fun time really focusing on the chestnut leaves, wrapped around this quarter wheel. They were wet and dark, clinging to the cheese when I unpacked it. Eventually I decided to loosen some of them up so I could really get to see the sweet cheese paste that is the treasure hidden inside. This cheese is like all the holidays in one, it's so good.


Origin: Italy
Availability: sold
Items Available for Purchase:
Additional Image: